Meet Dr. Brett Judson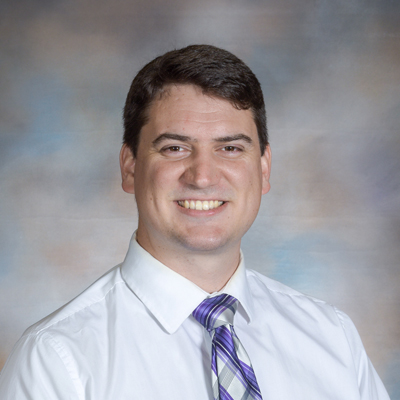 Dr. Brett loves seeing positive change in people's lives. He enjoys helping our patients return to the activities that they love doing whether it's riding bikes, camping, playing sports, traveling or playing with their grandkids. He also finds it fulfilling to see patients come in regularly for maintenance adjustments because they recognize the life optimizing benefit. He is a husband and father of 2 amazing young boys. He is fluent in Portuguese, English, and can get by with Spanish.
A Full-Spine Whole Body Doctor
As a full-spine chiropractor, Dr. Brett utilizes primarily the Diversified and Drop Table techniques with an additional instrument called Arthrostim as a gentle method to achieve an adjustment without the pops and cracks and for more delicate spines like babies and the elderly.
EXPLORE OUR SERVICES

Dr. Brett also uses a muscle releasing technique as needed to assist in the healing process. To get the full picture of what is causing the condition he examines the whole body. Each adjustment session is customized to the needs of the patient.
Helping Patients Feel Comfortable
Dr. Brett always wants to ensure that patients feel comfortable. Many new patients who have never been to a chiropractor before are having good experiences. Check out their yelp reviews. Dr. Brett is a family man and loves to share stories as he is also a human being in this crazy world.
The Path to Becoming a Chiropractor
Dr. Brett grew up in the East Bay and would get adjusted by Chiropractic students. They started sharing the philosophy of Chiropractic and how the body is an amazing healer and how by addressing the root cause, or subluxation, many ailments of the body improve and the body functions better. Pain is not normal and is the signal to you that there is something wrong. Don't ignore the body. That simple truth resonated strongly with Dr. Brett.
"I started thinking about how many medicines and drugs don't fix things. They just mask symptoms and don't get to the root cause of the problem. I want to really and truly help people. That's why I became a Doctor of Chiropractic."
Dr. Brett received his Bachelor's degree in Exercise Physiology from Brigham Young University – Idaho.
Soon thereafter graduated Magna Cum Laude from Life Chiropractic College West in Hayward, CA.
In His Spare time
Outside the practice, Dr. Brett enjoys spending time with his wife and their young children going to parks, lakes, and riding bicycles.
Golf has become his favorite hobby and allows him to stay competitive with himself.
Book an Appointment
Contact us today to schedule an appointment with Dr. Brett in our Pleasanton office!

Dr. Brett Judson | Alexander Chiropractic and Wellness