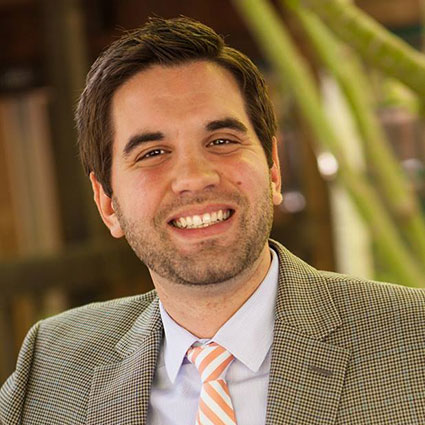 Meet Dr. Jesse Call
Dr. Jesse has never doubted he'd end up as a chiropractor. Since he grew up in a chiropractic family, he spent his childhood watching patients achieve healing breakthroughs they hadn't thought possible and getting back to favorite activities they'd lost.
He wanted to help others, and he knew there was no better way to benefit his community than by teaching the chiropractic lifestyle of adjustments, nutrition, and fitness. He couldn't wait to join his family's legacy of healing and help more patients discover natural health care.
EXPLORE OUR SERVICES

Expert Care Customized to You
After completing his bachelor's degree at Utah Valley University, Dr. Jesse graduated from Parker University in 2015 with his Doctor of Chiropractic. He trained in a wide variety of techniques, including the following:
Diversified (manual) adjustments
Thompson Technique
Active Release Technique (ART)
Cox Flexion-Distraction
Graston Technique
Activator Method®
Because he knows many effective approaches to resolving subluxations in the spine, he can customize care to your body's specific needs and do what works for you.
Dr. Jesse is constantly learning new techniques, diagnostic skills, and additional therapies so he can better serve his patients. He stays on top of the latest technology and carefully evaluates each method he encounters to make sure he's offering you the very best.
A Lifestyle of Wellness
For Dr. Jesse, the most fulfilling part of being a chiropractor is helping patients return to the activities they love. His approach to health care is about so much more than just reducing pain. Through careful patient education and support, he wants to work with you to cultivate healthier habits, so you can live your best life and feel good long term.
When he's not in the office, Dr. Jesse loves spending time with his wife and three daughters. He lives the active lifestyle he preaches, constantly exercising and coaching his daughters' basketball and soccer teams. Dr. Jesse also frequently volunteers at his church.

Dr. Jesse Call | Alexander Chiropractic and Wellness