Meet Dr. Roel Almaguer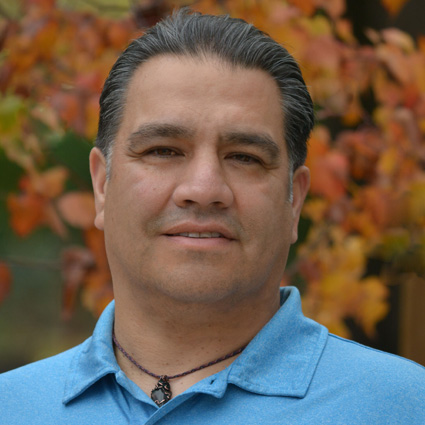 In his younger years, Dr. Roel never liked taking medications unless he absolutely had to. Even after getting his wisdom teeth pulled, he recalls thinking, "How long can I go without taking something?" Preferring a natural approach to health care would later carry over into a desire to help others without drugs or surgery.
Deciding on Chiropractic
Dr. Roel's introduction to chiropractic was while he was in college. He went on a Thanksgiving bike ride with some friends and crashed his bicycle. Dr. Roel didn't know what to do about his injury, so asked his friend, who always talked about his chiropractor, if he could go see that doctor with him.
EXPLORE OUR SERVICES

After getting care the next day, Dr. Roel started feeling better and decided to learn more about chiropractic. At the time, he was trying to determine what he wanted to do with his life. Once he started asking questions, he realized he could become a chiropractor.
He earned his Doctor of Chiropractic from Life Chiropractic College West in 1994. Dr. Roel is constantly learning, whether it's by taking personal courses so he can better understand others, or learning from other doctors.
Finding Fulfillment Helping Patients
Dr. Roel's patients can always tell him he's happy to see them and cares about helping them. He finds it rewarding to see somebody get and feel better, experience joy, and reclaim their life. "It's amazing when somebody comes into the office and I hear them say they weren't able to do something, and then after receiving the care they say they can."
It's fulfilling for Dr. Roel to hear patients express their appreciation for how he's helped them.
He wants people to know that it's not chiropractors who do the healing. "I just remove the interference and get out of the way. That's because the body is amazing in the way it heals and what it does. The power that made the body heals the body."
Enjoying an Active Life
In his spare time, Dr. Roel enjoys staying active outdoors. In the winter, you'll likely find him on the mountains snowboarding. He also enjoys riding his bike and playing soccer. Reading and hanging out with friends are some of his other favorite activities.
Book an Appointment
Contact us today to schedule an appointment with Dr. Roel in our Pleasanton office!

Dr. Roel Almaguer | Alexander Chiropractic and Wellness