Your Trusted Chiropractor in San Ramon
In Pain? Get the Relief You Need at Alexander Chiropractic and Wellness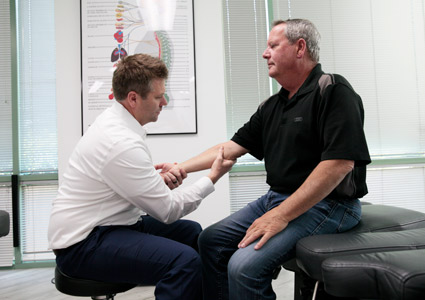 Our San Ramon chiropractors have the knowledge, expertise, and skill to get to the bottom of your pain, discomfort or immobility.
From general chiropractic care to prenatal chiropractic and automobile injury care, we have what you need. Whether you've been involved in an accident, sidelined by a sports injury, or are seeking relief for chronic pain, we can help.
We accept all major insurances, including Kaiser. We also offer competitive cash rates.
Take advantage of our new patient special and get started for just $79.
Call (925) 838-2600 to book your appointment now!

New Patients Get Started for Just $79!
This visit includes:
Consultation
Examination
Digital X-ray
Report of findings
Call (925) 838-2600 or request your appointment online to get started today!
Are you ready to take back your health?
Our individualized approach to chiropractic care can has helped thousands of patients heal and return to doing the things they love. That can be you – at minimal cost! Regain your ability to move with ease, get rid of debilitating aches and pain so you can start living again.
Auto Accident Chiropractic Care
Are you experiencing whiplash, neck, back or headaches due to an auto accident? We can help you!
At Alexander Chiropractic we have 25 years of experience helping patients heal from the pain and suffering associated with their car accident.
We understand the physical, mental, and financial stress these auto accident place on you and your family. Call us today with any questions you might have about your insurance and your rights – we will use our experience in dealing with auto vehicle accidents to answer as best as we can! We can also get you scheduled so your injury can be evaluated by an experienced auto accident doctor, and help you heal as quickly as possible.
Claim our New Patient Special for only $79 today and reserve your spot to be in next in line to getting back to doing what you love!
Call (925) 449-3356 to book your appointment now!

Top Recommended Chiropractor in San Ramon!