About Us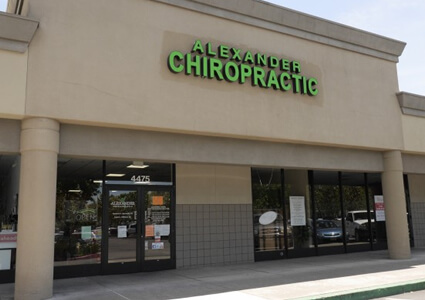 Alexander Chiropractic has been proudly serving the Livermore community and surrounding areas since 1986. For more than three decades, we have had the honor of helping people of all ages and lifestyles feel better and live healthier lives.
Our Pleasanton Location
We hope you love our newest location as much as we do! From the moment you walk in our doors, we hope you'll feel relaxed, calm and ready to heal. Our office is private with a stunning view, and is complete with everything you need for taking control of your health, naturally.
Our Mission
The mission of our practice is simple: to help those who are suffering to get well as quickly and as completely as possible, and then, to help them to stay well.
Our knowledge of chiropractic care and passion for helping others allow us to give our patients the care they need to heal and stay healthy. Learn more about us and what we might have to offer you.
We Put You First
Your health and happiness are of the highest importance to us. Whether you are young or old or experiencing minimal discomfort or severe pain-we will do everything we can to take care of you. Dr. Matthew Alexander and Dr. Daniel Williams are trained in a variety of chiropractic techniques that allow them to give you the individualized, patient-centered care you deserve.
We want you to get the most out of chiropractic care. With Alexander Chiropractic, you can be sure that you will be valued, loved, and cared for.
MEET THE TEAM »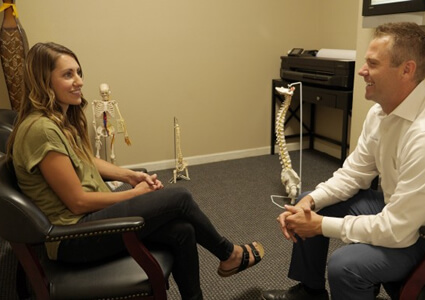 Get Well and Stay Well
Our practice is here to help you get well and stay well for years to come. Throughout our years of practice, we have seen chiropractic care make a difference in the lives of patients of all types. From patients with mild low back pain to patients who have suffered from severe neck pain for decades-we have seen people of all ages and complaints benefit from our approach to natural health care.
Our Gentle Techniques
Care with us is always gentle, and our team is proud to offer a variety of adjustment techniques, including:
Traditional Diversified Manual Adjustments
Extremity Adjustments
Arthrostim Instrument Adjusting
Drop Table Technique
Active Release Technique
Patients of all walks of life have benefited from chiropractic care with us in a number of ways-from pain relief to improved sleep and general wellness and many things in between, we're confident we can help you unlock your best health yet.
Schedule Your Appointment
Established by Dr. Alexander's father more than 30 years ago, our practice has long been a part of your community. We have the honor of caring for multiple generations of family. We would love to have you, your children, and your parents in to see us.
We are deeply invested in your family's health and happiness. Contact our Livermore and Pleasanton chiropractic offices today to schedule your appointment!

About Alexander Chiropractic