Weight Loss
Ideal Protein Program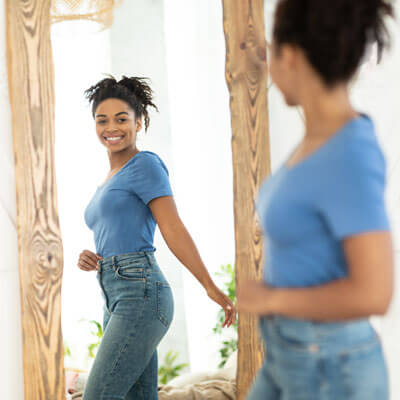 Here at Alexander Chiropractic and Wellness in Pleasanton we have been searching for a nutritional weight loss program for a long time. We were searching for something that was nutritious, safe, and very effective. After personally trying many of the products on the market the doctors here at Alexander Chiropractic and Wellness found one program that stood out head and shoulders above the rest. That program was Ideal Protein.
Ideal Protein is a doctor supervised rapid weight loss protocol designed to target fat loss and spare the muscle. The program includes an intensive health consult before starting the program which is done in office by our Ideal Protein coach and Certified Nutritionist, Cammie.
Once you start the protocol you will meet with Cammie once a week in our Pleasanton office for coaching and to pick up your food and do your weigh in. During the initial consult you will be scanned on our body composition scanner to distinguish lean mass from fat and water. Knowing your body fat percentage will help to set your target weight loss goal. Women typically lose 3 pounds a week on the protocol and men typically lose 5 pounds a week on the protocol.
Program Details
Ideal Protein is a medically supervised rapid weight loss program. The diet uses ketosis to switch your body from burning carbohydrates as your main source of fuel to burning body fat. This creates a loss on average of 2-5 pounds of pure fat per week for our dieters.
The program structure consists of 4 meals a day. Three meals are given to the dieter and one they make entirely on their own. The dieter keeps a food journal and comes into the office to meet individually with their weight loss coach.
During the meeting the dieter will be scanned on our body composition analyzer (BCA). The BCA tells us how much you weigh, and how much of that weight is water, muscle, and fat.
We have found that having a simple structured meal plan combined with accountability to a coach and accurate tracking of body composition leads to great results. We have had dieters loose over 100 pounds in less than a year. Other dieters have reduced or eliminated entirely their blood pressure, cholesterol, and diabetes medications. The Ideal Protein protocol is a life changing program!
Cammie, Certified Nutritionist
Hi, I'm Cammie Cavros, and I am certified Holistic Nutritionist. I am passionate about helping my clients create a healthy well-balanced life. I practice a holistic approach to health and wellness, which includes educating my clients on whole foods, herbs, supplements, and exercise.
My priority is to support, advise, and advocate for my clients in reaching their specific goals. As well as understanding their relationship with food, and other habits that might be prohibiting them. I will be able to teach my clients to stop the yo-yo dieting, build better body images, and realize the importance of natural healing foods. The ultimate goal is to achieve a harmonious connection of the mind-body-spirit.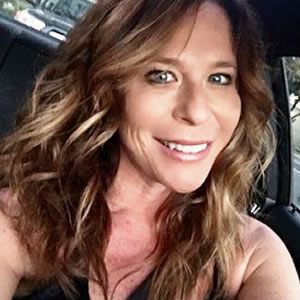 Testimonials
Easiest Diet I Could Be On
I never felt starved and my cravings were minimal to none because I was able to eat delicious snacks such as the Double Chocolate Brownie and BBQ Crisps. The Ideal Protein program is the easiest diet you could be on. Another reason the diet worked was the weekly support sessions that I received from Rachel. Without Rachel's support and encouragement I would not have had such a successful and healthy weight loss journey.*
~Lisa Facchin
Quickly Met My Goal
I can't say enough about the Ideal Protein program. I won't even call it a diet. I learned so much about food and was given tools to lose my unwanted extra fat and keep it off. I weighed in on May 28, 2013 at 142 pounds with the goal to lose 17 pounds and get my weight down to 125. The program was so easy to follow and satisfying that I quickly met my goal of 125 and decided I could lose more. I completed my weight loss program with Eleanor and Ideal Protein on August 20, 2013 weighing 114 pounds. Yeah!! The secret to my success was doing exactly what Eleanor said to do. I did not cheat. I even had a birthday during the program and did not veer from the plan. I'm so grateful for Eleanor and this program.*
~Melanie B
Danville, CA
Read more testimonials »
I Lost 55 Pounds
I knew the Ideal Protein program would not fail me because I have seen the results in other clients before I began. I witnessed 3 men on the program lose 30 lbs very quickly. Praise God, I lost 55 lbs in exactly 21 weeks! Started out on the scale at 244 lbs. Each week seeing the numbers on the scale lowering and then reading at 189 lbs was a thrill and a dream come true.
I went from a waist 44 to a waist 36. 2XL shirt to a Large. For the first time in years, I felt comfortable and able to tuck in my shirt and use a belt without looking like a clown. The 21 weeks went by fast and before I knew it, I was wearing my old clothes that I had boxed and stored away hoping for a miracle that I never thought possible. Before Ideal Protein I was compulsively eating junk food and could not stop and my health was getting worse. I felt helpless and depressed. The benefits of Ideal Protein is the structure, the strict and motivating personal attention, being monitored and weighted on the high tech scale.
Most important it is nutritionally balanced. This makes your body, mind soul and mood balanced. It all came together and for the first time in years I felt strong and in control. The result was that I lost the craving for junk food and carbs and anything else that put on the lbs. I lost 55 lbs of pure fat and kept my muscle mass. If I can do it anyone can. If you are serious about wanting to lose weight, Ideal Protein is the answer. I feel great!! It was the best decision I made. Join and you'll be glad you did – its the best gift you can give yourself.*
~Bill N
Mountain House, CA
I Started Losing Body Fat Very Quickly>
Even though I have been an athlete all my life and train regularly, I was having difficulty losing body fat, partly due to my busy schedule, which made planning my own meals very difficult. The Ideal Protein diet makes that easy, and far less time consuming than doing it yourself. Starting from the first week, I started losing body fat very quickly, while still maintaining my muscle mass.
If someone is serious about losing body fat, regardless of your age, (I'm 58) you will be successful and get results without starving yourself. But, this is no diet for cheaters. You must be disciplined and follow the guidelines. The weekly computer analysis helps keep you honest and accountable because it will show if you have been cheating.*
~Greg B.
San Ramon, CA
*Results while following the Ideal Protein Weight Loss Method may vary from person to person.
CONTACT US »


Weight Loss Livermore, Pleasanton, San Ramon, Brentwood CA | Alexander Chiropractic and Wellness