Meet the Team
Alexander Chiropractic and Wellness
You've probably heard the saying, "Two heads are better than one." We've taken that to heart at Alexander Chiropractic and Wellness. With many chiropractors on staff, each with a different background and perspective, you get the benefit of extra brainpower. Especially with difficult cases.
---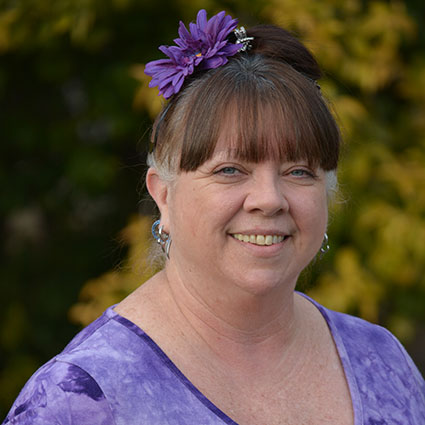 Andrea Beornsen, Massage Therapist
Certified massage therapist Andrea Beornsen loves putting smiles on sad faces. She's passionate about helping people live more comfortably in their bodies as she relieves pain through healing touch.
Her goal is also to educate you. During each session, she'll teach you what you can do to reduce muscle and nerve problems that can cause chronic pain, tension, and stress. Andrea works to help every patient relax and unwind, while giving your body the focused attention it needs.
Read More »
Discovering a Calling to Natural Health
Before becoming a massage therapist, Andrea worked as a veterinary tech for eight years. She saw firsthand the healing power that massage therapy had for animals. She herself had also benefited from many massages before.
When her daughter started preschool full time, Andrea was ready to try something new. One day, she tried to work through the tension on a friend's shoulder. That's when she realized she wanted to learn more about effective massage techniques.
Expertise You Can Trust
Andrea enrolled at the National Holistic Institute and completed her certification in 2007. She has had 720 hours of formal massage therapy training, plus 15 years' experience working in chiropractic offices, day spas, and medical spas.
Andrea has also invested in over 130 hours of continuing education. She has studied everything from specific approaches to prenatal and oncology massage to best practices for carpal tunnel and trigger points. She has also done two six-day intensive full body dissection courses to boost her scientific understanding of the body.
A Healing Technique for Everyone
Andrea provides deep tissue massage to relieve chronic muscle tension, headaches, pain, and nerve dysfunction causing both acute and chronic issues. She uses a combination of myofascial release techniques, trigger point release, acupressure points, and instrument assisted soft tissue mobilization (gua sha). She also does lymphatic drainage.
Self-care plays an important role in Andrea's own life. When she's taking a break from work, she loves spending time outdoors, watching movies, and creating abstract acrylic paintings and mixed media art.
---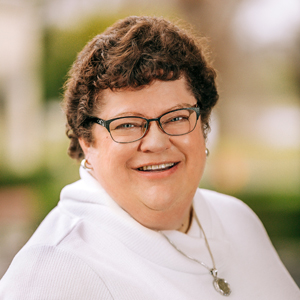 Gail Requa, Office Manager
Our Office Manager in Livermore is Gail Requa. Gail has been with us for many years. She handles billing and is the glue that holds everything together!
--- Ashley Palmer, Front Desk
Ashley works at our front desk in Livermore.
---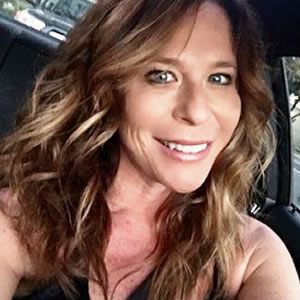 Cammie Cavros, Certified Holistic Nutritionist
Passionate about helping clients create a well-balanced life, Cammie takes a holistic approach to wellness, educating her clients on whole foods, herbs, supplements, and exercise. Her priority is to support, advise, and advocate for her clients so they can reach their specific goals.
Cammie focuses on helping clients stop unsuccessful yo-yo dieting, as they come to understand their unhealthy relationship with food and other habits holding them back from their goals. Her goal is to help patients achieve a harmonious connection between their mind, body, and spirit as they build a better body image and enjoy natural, healing foods.
--- Michelle Judson, Front Desk
Michelle works at our front desk in Pleasanton.
---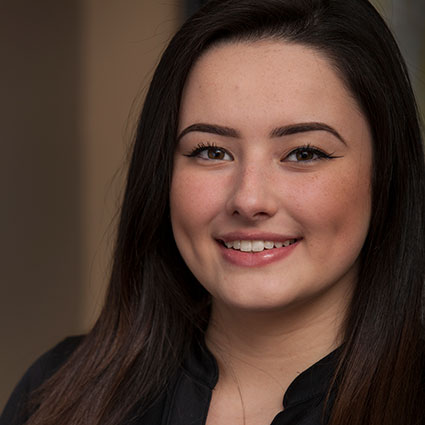 Reyna Campos, Front Desk
Reyna works at our front desk in Pleasanton.

---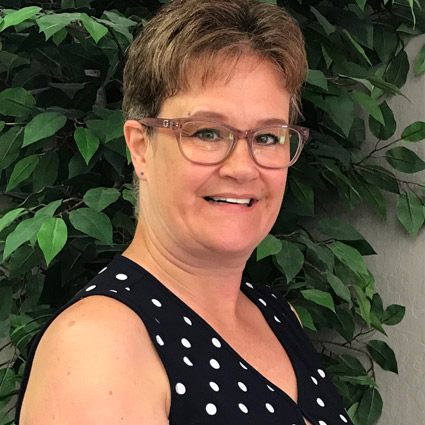 Annie Freitas, Massage Therapist
For Annie, the massage therapist at our San Ramon location, the best part of her job is getting to know each of her clients and their unique needs. Most of them want pain relief, and almost all hope to relax and take a break from their busy lives.
BOOK WITH ANNIE
She loves being able to give her clients the best of both worlds: nurturing touch as well as a firm elbow to work out the kinks.
Discovering the Power of Healing Touch
It all started when Annie got her first massage. She was working as an administrative assistant, and her boss became a massage therapist. Annie served as one of her boss's first clients. After a few sessions, her neck pain vanished. That's when she decided she wanted to have healing hands, too. She'd been looking for a way to help people without working in the medical industry, and she knew she'd found it.
Annie completed a 720-hour program at the National Holistic Institute in Emeryville in 1996, where she studied anatomy, physiology, kinesiology, Swedish and Shiatsu style massage, and deep tissue work. The following year, she did a comprehensive Myofascial Release program, which prepared her to relieve repetitive stress injuries and postural issues. Since then, she has pursued continuing education through courses over prenatal, sports massage, and passive release techniques.
A Lifestyle of Wellness
Annie loves working at Alexander Chiropractic and Wellness because she knows that patients often need a combination of both massage and chiropractic care to truly get well and maintain a healthy lifestyle. She doesn't believe in being an unhealed healer, so she gets massages and adjustments regularly.
In her free time, Annie loves long walks, yoga, weight workouts, and spending time with friends, since keeping a strong social network is an important part of stress relief and healthy self-care.

--- Taylor Tillinghaust, Massage Therapist and Corrective Exercise Specialist
Taylor graduated with a Bachelor of Science in Kinesiology from Cal Poly, where she helped the men's soccer team. While working as a personal trainer and corrective exercise specialist, she realized her clients needed to work through old injuries and scar tissue, so she went back to school for massage therapy.

Although she can give a basic Swedish or deep tissue massage, Taylor specializes in a combination of myofascial and active release therapy that breaks down painful adhesions in the muscle and facial tissue. She integrates massage with corrective stretches and exercises to retrain your movement patterns. Although this work can be painful, it's worth it to feel good in your body again.

---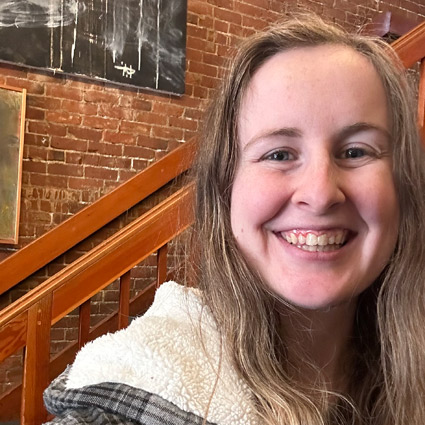 Alyssa Gosling, Office Manager
Our office manager, Alyssa Gosling, is passionate about helping every patient walk out feeling better than when you came in. She has always preferred specialty health care. She's excited to use her administrative skills to make it easier than ever for more people to access natural health care.
Treating Her Patients Like Family
Before discovering her passion for chiropractic, Alyssa worked in veterinary hospitals.
Even as she cared for animals, she found herself laughing, crying, and commiserating with pet owners through good and bad times. This experience prepared her for celebrating and caring for chiropractic patients on a personal level. She loves getting to know people better and tending to their needs in any way she can.
Administrative work comes naturally to Alyssa. She's great at scheduling appointments, as well as verifying and staying up to date on insurance. Alyssa also uses her sharp memory to help patients feel seen and known. Some of her office tasks are fun, like choosing what movies to play in the office each day. Her favorites are Star Wars, La La Land, early 2000s films, and Disney movies like Tangled and Ratatouille.
A Life of Wellness, Curiosity, and Joy
Alyssa will graduate with a Psychology degree from Biola University online later this year. She is fiercely loyal to causes she believes in, like the precise health care at Alexander Chiropractic and Wellness.
Everyone who meets Alyssa knows she's full of life. A major foodie, she loves steak and challenges herself to make a new recipe every week. She speaks a little German, plays a lot of board games and video games, spends time with her dog, and stays involved with her church.
Alyssa often goes driving with the sunroof down, singing along to her favorite songs as she explores new places on day trips. She tries to soak in the history and the beauty of every location she visits, as she enjoys the wonder of it all.

---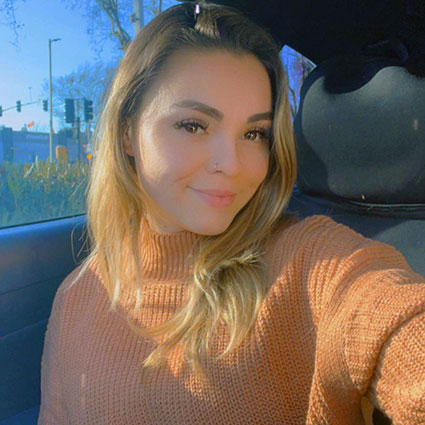 Haile Voeks, Receptionist
Haile finds it rewarding to see the difference between when a patient comes in with pain or cannot do daily functions and when they leave with a smile on their face. She particularly enjoys when patients tell us stories of things they can now do that makes it all worth it.
The medical field has always been a passion of mine, and I've always been interested in learning different aspects of the field.
Read More »
Education & Skills
In high school, Haile did a program called ROP for medical assisting, followed by an internship at a convalescent home. Then she went to Castro Valley Adult and Career Education to become a medical assistant, and graduated in 2018. To further her knowledge, Haile took a terminology course.
Highly skilled at multitasking, Haile is also an open-minded, active listener, quick learner, and hard worker! She possesses excellent interpersonal skills and enjoys interacting with patients.
For Haile, the most satisfying aspect of her job is assisting the chiropractors by handling the front desk tasks, so they can stay focused on the patients' health. "It's fulfilling knowing that we have a part in creating a pleasant environment for people to get adjusted and on with their days."
Outside the Practice
When she's not working, Haile enjoys hiking with her two dogs Cooper and Dax. She also likes cooking and baking and learning new recipes. Fun fact: Haile is the youngest of eight siblings!
---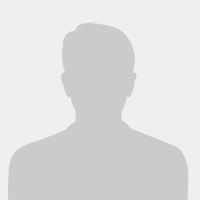 Raul, Massage Therapist
Bio Coming Soon
--- Michelle Perina, Office Manager
Michelle knows a lot about wellness. As the office manager for the Brentwood clinic, she helps orient patients to the practice while caring for all your administrative needs.
Her background as an exercise therapist and strength and conditioning coach means she can do much more than just paperwork. She loves to offer her expertise to patients by talking with them about which stretches and exercises are safe to do with their condition so they can stay active while continuing to heal.
Read More »
Dedicated to Fitness
A Chicago native, Michelle was looking for a new direction when COVID-19 hit. Wanting to continue in the field of health care, she went back to school to be an administrative medical assistant.
That's when she connected with the Brentwood office. She needed a part-time job and the practice offered a schedule that was perfect for her needs. Even better, the clinic was just eight minutes from her house.
What Michelle loved most, however, was all the positive interactions with the doctors and patients as she became part of the team. Since she comes from the fitness industry, she likes to stay busy with the constant flow of people and appointments.
She feels grateful to work in a relaxed, low-pressure environment while contributing to people's wellness and life satisfaction. "It's always satisfying to watch people walk in feeling miserable due to pain and leave smiling with relief, eager to come back next time."
Enjoying Every Minute of Life
Michelle feels right at home in Brentwood. She loves both fitness and food, so she takes advantage of the local gyms and all the great dining options nearby. When she isn't working out, you can find her waist-deep in her next adventure, either traveling, camping, enjoying the ocean, or driving her Jeep somewhere wild and off-grid.


Meet the Team at Alexander Chiropractic and Wellness