New Patients at Alexander Chiropractic and Wellness
Here at Alexander Chiropractic and Wellness, we welcome patients from all walks of life. Our upbeat, family-friendly practice is home to young kids and older adults alike. As soon as you walk through our door, you will be greeted with a smile. You will also notice a bustling waiting room filled with conversation and laughter. When you are with us, you are sure to feel comfortable and well taken care of.
From relief care to maintenance care—we are here to support you throughout your journey to better health. Join our practice today!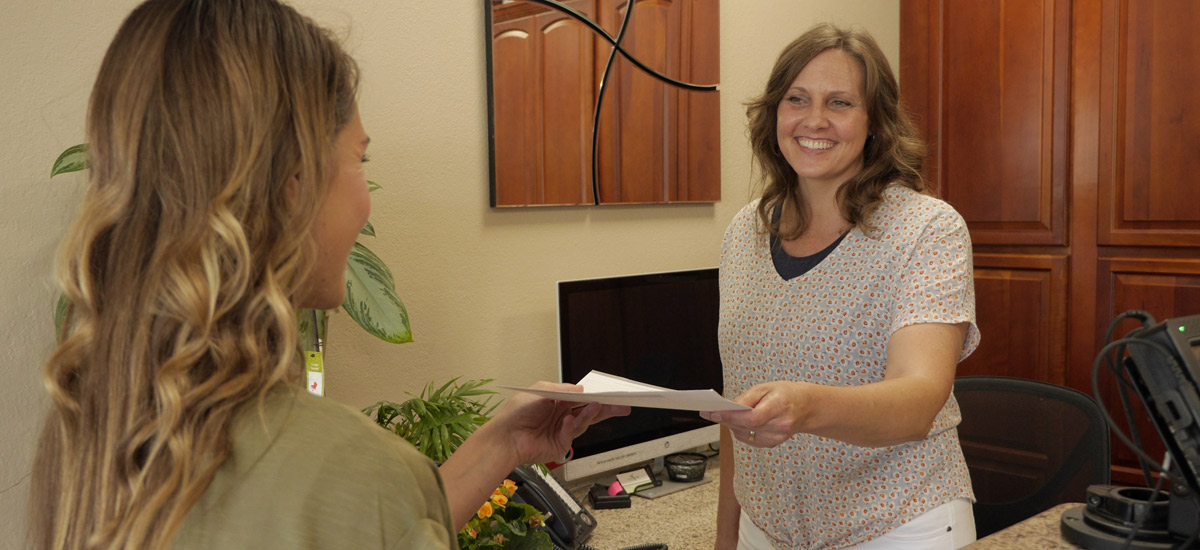 New Patients Welcome
Becoming a patient with us is a straightforward process. In just one simple visit, you can be on your way to wellness.
Your initial appointment will be dedicated to getting to know you and better understanding your condition. Upon your arrival, you will be asked to fill out a few intake forms. When you are finished, we will give you a tour of our practice and show you to our waiting area. There, you will wait to meet with the doctor for your one-on-one consultation and non-invasive physical examination.
All in about an hour, we will review your health history, discuss your current condition, and go over what you would like to get out of chiropractic care. We will also take a closer look at your physical well-being. We will then use this information to solidify a care plan that meets your needs and perform your first chiropractic adjustment accordingly.
CONTACT US

After we decide on a care plan that is right for you, we will begin routine chiropractic adjustments. Regular appointments can be booked out in advance to secure the day and times that you prefer. Each visit will include a spinal check and adjustment. Visits usually only take a few minutes from start to finish. The frequency of care depends on the individual.
Some chiropractic offices have adopted the financial approach of selling expensive multi-thousand dollar upfront care plans. At our chiropractic office, we don't share that philosophy. Instead, we allow our patients to pay per visit. They also can use insurance when appropriate. We also feature discount packages by the appointment or by the month.
Get Started Today
If you are ready to get started, contact our practice today! We are glad to answer your questions and help you make an appointment.

New Patients at Alexander Chiropractic and Wellness