Meet Dr. Chris Saincome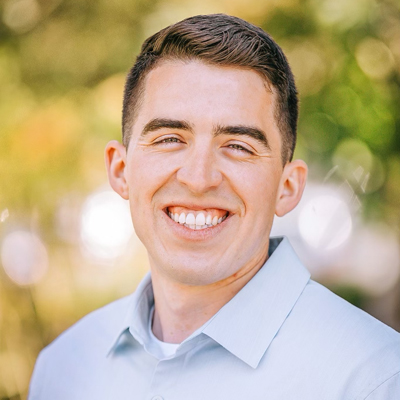 While playing competitive baseball and studying human anatomy at the University of Oregon, Dr. Saincome injured his lower back. After seeking the help of a chiropractor and seeing how a chiropractic adjustment can help improve a person's function and quality of life, he decided to become a chiropractor.
Education & an Extremities Focus
Dr. Saincome earned his Doctor of Chiropractic from Life Chiropractic College West in Hayward, California. One of his specialties is extremity work; he can address every extremity from the shoulders to the fingers to the hips to the toes. "A lot of people don't know that chiropractors work on different joints other than the spine."
EXPLORE OUR SERVICES

Helping Patients Achieve Their Goals
Dr. Saincome loves interpersonal interactions and helping people achieve their health goals.
Patients can tell right away that I'm excited to help them.
He views every first interaction with a patient as almost like meeting a new friend. He finds it gratifying to be a part of each patient's health team, using his hands to help a person change the way they are moving or functioning.
I like to help patients become a better version of themselves.
One of the ways he does that is by working with many athletes to help them achieve higher performance in their particular sport.
Recognizing the Power of Chiropractic
Since graduating from chiropractic college, Dr. Saincome has come to realize that healing comes from within. "Everything that most people deal with can be solved when the body is functioning properly and maintaining its state of well-being."
Dr. Saincome is happy to provide patients with answers when they haven't gotten them elsewhere.
Enjoying Life in the Bay Area
Outside the practice, Dr. Saincome enjoys spending time with friends and family. He also loves taking his beloved silver Lab Shea to the beach.
Dr. Saincome is proud to be part of a third-generation Bay Area family. As the first doctor in his family, he appreciates his supportive family—his parents Janine and Ed and his two older brothers Matt and Edward.
Book an Appointment
Contact us today to schedule an appointment with Dr. Saincome in our Livermore office!


Dr. Chris Saincome | Alexander Chiropractic and Wellness