Meet Dr. Arnott Adler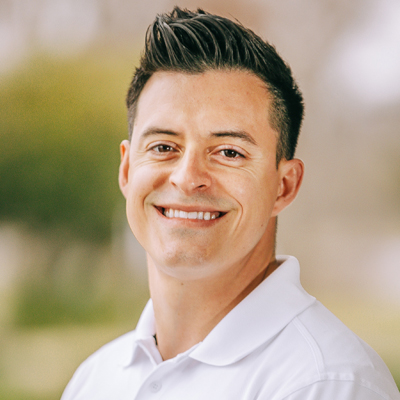 "What I most love about being a chiropractor is all of the genuine connections that I get to make with my patients." As a highly social person, Dr. Arnott views who he helps as a person first and as a patient second. He values the importance of fostering unique relationships with his patients by creating trust and focusing on good communication on route to helping his patients achieve their goals.
An Illegal U-Turn Helped Launch His Career
After earning a bachelor's in exercise physiology and nutrition from California State University-Chico, Dr. Adler knew that he wanted to stay in the health field, but wasn't quite sure exactly in which direction to go. A few weeks after graduating from college, he saw a posting for an office manager position at a chiropractic office in Pleasant Hill.
EXPLORE OUR SERVICES

Dr. Adler sat in his car unable to locate the building for the interview; a building he was sure he knew of. Thinking he would be late, Dr. Adler for a split second considered not even going. At that moment, he happened to turn to his left and surprisingly there was the building where the interview was to be held. That moment changed his life.
"I made an illegal U-turn on a red light and screeched into the parking lot. I was the first one to get interviewed. " Within a couple of hours, the doctor called Dr. Adler, and happily offered him the job. Dr. Adler developed his love and appreciation for chiropractic over the next two years.
Developing an Appreciation for the Chiropractic Lifestyle
Before working at that chiropractic clinic, Dr. Adler didn't know what chiropractic was; he thought chiropractors just "cracked" people's backs and always imagined that it probably felt really good for the patients. However, it wasn't until he started working as the office manager, that he gained an understanding of what chiropractic was all about and the healthy lifestyle that it can promote.
During his time there, he developed a great appreciation for chiropractic and for the way that people at that office were assisted.
Chiropractic Education
Dr. Adler attended Life Chiropractic College West. He earned his Doctorate of Chiropractic in 2015. He focuses on a full spine approach with an interest in extremities such as shoulders, knees, and ankles. He is trained in several techniques that allow him the ability to tailor his approach as best suited for his patients of all ages.
Forging Connections with Compassion
Genuine and compassionate, Dr. Adler takes the time to get to know patients. "I make sure I listen to them and meet them where they are on path to us trying to get them where we want them to be."
During the first appointment, in particular, Dr. Adler tries to make sure that in that first visit, patients trust him and that a strong connection is made. "I think a lot of times, especially with chiropractic, there's some skepticism. So I try to let patients know that I genuinely care about them and am here to help them."
He also likes to try to make patients laugh and help them enjoy their visits. "I want them to feel like we're friends."
Through his years in practice, Dr. Adler believes that his approach has evolved for the better and that what you put your energy to grows.
Outside the Practice
When he's not caring for patients, Dr. Adler spends most of his time with his wife and their pets. His hobbies include taking care of his saltwater aquarium, lifting weights, painting with acrylics, and discovering other hobbies that he has yet to explore. He also enjoys watching and playing sports; golf in particular is a huge passion of his.
Dr. Adler's parents always valued education. His father is a very successful businessman in Mexico City. His mother put Dr. Adler in private school up until eighth grade. "She's very proud of me for becoming a chiropractor, and she also takes a holistic approach to health."
Growing up in a household with hispanic grandparents, Dr. Adler learned how to fluently speak Spanish and is very thankful to be bilingual.
Book an Appointment
Contact us today to schedule an appointment with Dr. Adler in our Livermore office!

Dr. Arnott Adler | Alexander Chiropractic and Wellness