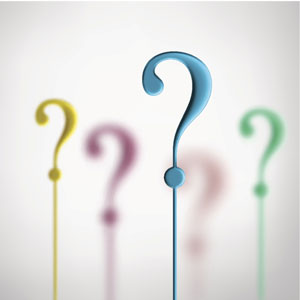 FAQs
Alexander Chiropractic and Wellness Answers Common Questions
Are you thinking about joining the Alexander Chiropractic and Wellness community? We are glad to answer any questions or concerns you might have for us before committing to our practice. To get you started, we put together a list of some of the most common questions we receive from prospective new patients.
Once I go to the chiropractor, will I always have to go?
No. Once we get you feeling better, it is entirely up to you to decide whether or not maintenance care is right for you. Many patients do, however, choose to make chiropractic care a part of their lifestyle after experiencing the benefits of care.
You can be sure that we are not here to pressure you into ongoing care. While we want the best for our patients, how you use chiropractic care is absolutely your choice!
Do chiropractic adjustments hurt?
No. Chiropractic adjustments usually do not hurt. Most patients tell us that chiropractic adjustments actually feel good. Although it does not happen often, chiropractic adjustments are sometimes followed by slight soreness the next day.
Please note that if you come to us with some pain, the problem area may be sensitive to touch. If this is the case, you can be confident that we will be as gentle as possible. We will do our best to work with your body and get the job done without making you more uncomfortable.
Can chiropractic care cure everything?
Of course not. Chiropractic care is not a cure, but rather, it is a natural way to restore the nervous system and allow the body as a whole to function better. If your nervous system is healthy, the rest of you is h
healthier as a result.
Why would I have my newborn or young child adjusted?
The first thing people tell you to do when holding a newborn is to support their head. This is because their necks are fragile. The same fragile necks go through a great deal of twisting and turning as they travel through the birth canal. For this reason, many babies are born misaligned. Similarly, young children are hard on their bodies. The excitement of everyday life tends to lead to misalignments.
With the help of gentle chiropractic adjustments, infants and small kids can remain aligned and grow into healthy, well-adjusted adults.
Can chiropractic care help with colic?
Chiropractic care does not specifically address colic, but if your infant's spine is healthy, they are more likely to be comfortable. While we do not "treat" colic, we have certainly seen chiropractic care make a difference.
Does insurance cover chiropractic adjustments?
It depends on your insurance. Generally speaking, most plans cover acute care. We find that long-term maintenance care is not usually covered. However, HAS cards can often be used when regular insurance will not cover.
Be sure to contact our practice with questions regarding your specific coverage.
Do I need a referral from my physician to get under care?
No. With the exception of those who have the Kaiser Senior Advantage Plan, you do not need a referral from their physician to begin chiropractic care.
Do you work with medical doctors?
Our practice works closely with a variety of medical doctors, including orthopedists and physical therapists, to ensure that you get the help you need to heal. If necessary, we will refer our patients out for additional care.
Can I expect to be adjusted on my first visit?
Yes. We want to get you out of pain and healing as soon as possible. Most patients are adjusted on their first visit.
Will you suggest exercises and other things I can do at home?
We sure will. If it might benefit you, we will set you up with a series of online exercise videos to follow along with at home.
Can someone who has had back surgery go to the chiropractor?
Though care might be limited, people who have had back surgery can often benefit from chiropractic care. Before performing an adjustment of any kind on these patients, we take X-rays to make sure that we have a clear idea of what is going on and how we may be able to help.
Contact Us Today
If you cannot find the answer to your questions above, please do not hesitate to ask us. We are happy to address your concerns.
We want you to feel confident in your choice to join Alexander Chiropractic and Wellness. Contact us today for more information!
CONTACT US »

Alexander Chiropractic and Wellness FAQs